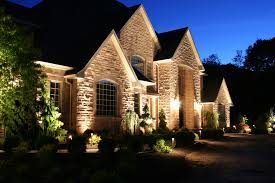 (404) 567-1108
Outdoor Lighting, Automatic Landscape Lights, LED Lighting…at Millenium Irrigation, LLC, we are uniquely experienced to help you with your landscape lighting needs. We have over 20 years experience with low voltage lighting installations and design.


We also use only the highest quality lighting materials available from Kichler and Unique Lighting. We received our Kichler Lighting Premier Light Pro designation in 2011.
We recommend using LED lights for all your outdoor lighting needs. LED outdoor lighting allows for a maximum impact on your landscape with a 75% lower energy consumption. And don't to forget, the long-term cost savings in comparison to incandescent/halogen bulbs.
Outdoor lighting can be used to light up (or down) on trees, lawn ornaments, fountains, walkways, decks, steps – just to name a few uses. And you get an extra safety benefits of landscape lighting too!
Customer satisfaction is the most important aspect of our business and we will extend to you an extensive workmanship warranty as well as honor all manufacturer's warranties for any materials we use! All of the lighting products we offer come with warranties from ranging from a minimum of 2 years up to 20 years.
In some cases, we can provide you with a complimentary, on-site lighting demonstration and we match all competitors' estimates on comparable lighting installations, too.
Give us a call to schedule your free, no obligation, guaranteed quote or send us an email via the Contact Form below.